Fast Reporting and Analytics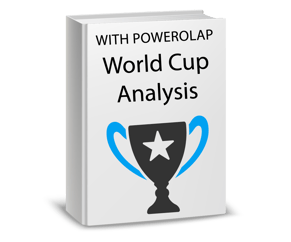 The eBook Analyzing World Cup Data Using PowerOLAP beautifully illustrates the flexibility and power of reporting and analyzing data with PowerOLAP. It demonstrates how slicing and dicing is not just for financials, but can be applied to any data set, like sports data, with valuable results. In a business context, PowerOLAP can enable faster budgeting cycles, dynamic report building, and advanced analytics through "multidimensional" views of your company's performance.


PowerOLAP for businesses:
Reporting As You Want it: Get true self-service reporting. Create the report you need at the moment you need it. No queries, no waiting, just the answers to your questions.
Discover Ground-Breaking Answers: Expand your company's potential with instant answers and future analysis that give you a competitive advantage.
Analyze to Discover Growth Opportunities: The high performance aggregation and calculation features for in-depth analysis with PowerOLAP allows you to discover less obvious trends that drive profitability.
Manage Your Data with Ease: PowerOLAP streamlines your data management and spreadsheet data sprawl by combining data that would exist in hundreds of workbooks into one easy to sort through format.

Increase Productivity: Empower the people who work in your organization with speed, efficiency, and agility.


Visit www.paristech.com to learn more about PowerOLAP and all of PARIS' innovative BI and data management products.